OMAN I_HOUSE
For this house located in Muscat , Oman, we used composition and materiality to create visual and tactile continuity between landscape and architecture.
A limited material palette highlights the simple geometry of the structure. We were looking for an approach in to mimic the natural surrounds, the project draws from the Oman traditional architecture and its material tones, colors of the land.
architecture

TIMELINE: 2020-2026
LOCATION: Muscat, Oman
CATEGORY: Residential
SIZE: 650 m2
CLIENT: Private
The facade: monochrome yet vibrant, changes hues throughout the day, responding to sun and context through shadows and ever changing material nuances. Built from natural stone, concrete, and glass, the villa perfectly blends into the landscape thanks to the natural colors and irregular textures of the stone exterior. The interiors boast an eclectic decor that combines traditional and contemporary elements with splashes of color and bold patterns throughout the living spaces.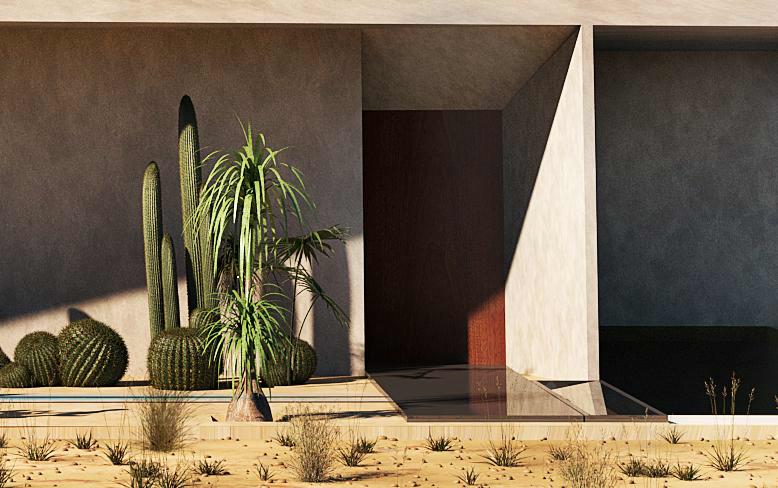 A HARMONIOUS COMBINATION WITH NATURE AND LOCAL TRADITION…
CONTEMPORARY ARCHITECTURE WITH A BRUTALIST FEEL, THE HOUSE FEATURES CONCRETE ON BOTH THE WALLS AND FLOORING. OUTSIDE, AN INFINITY POOL PROVIDES THE PERFECT OPPORTUNITY TO SIT BACK AND RELAX WHILE ADMIRING THE PICTURESQUE LANDSCAPE.