ROB THE GOURMET'S MARKET
Rob The Gourmets' Market is a true celebration of gastronomy delighting customers with only the best products a certain 'terroir' or season has to offer.
Behind each counter butchers, fishmongers, cooks, sommelier s and pastr y chefs are true ambassadors of their specialty.
branding / retail

TIMELINE: 2011 - 2012
STATUS: Completed
LOCATION: Brussels, Belgium
CATEGORY: Commercial Food
SIZE: 1 450 m2
PROGRAM: The Gourmet Supermarket - Restaurant, Cellar, Bakery & Pastries Counter, Cheeses-dairy Counter, Grocery, Butchery, Sea Food Corner, Fruits & Vegetables
CLIENT: Rob – Carrefour s.a.
COLLABORATION: Zest Design+
PHOTOGRAPHY: Nicolas Schimp
WE OVERHAULED THIS PREMIUM GROCER'S INTERIOR USING THE BLACK COLOR OF THEIR BRAND IDENTITY, AND LACQUERED MATERIALS, SHINY BLACK WOOD, MOSAICS AND LAVA STONE.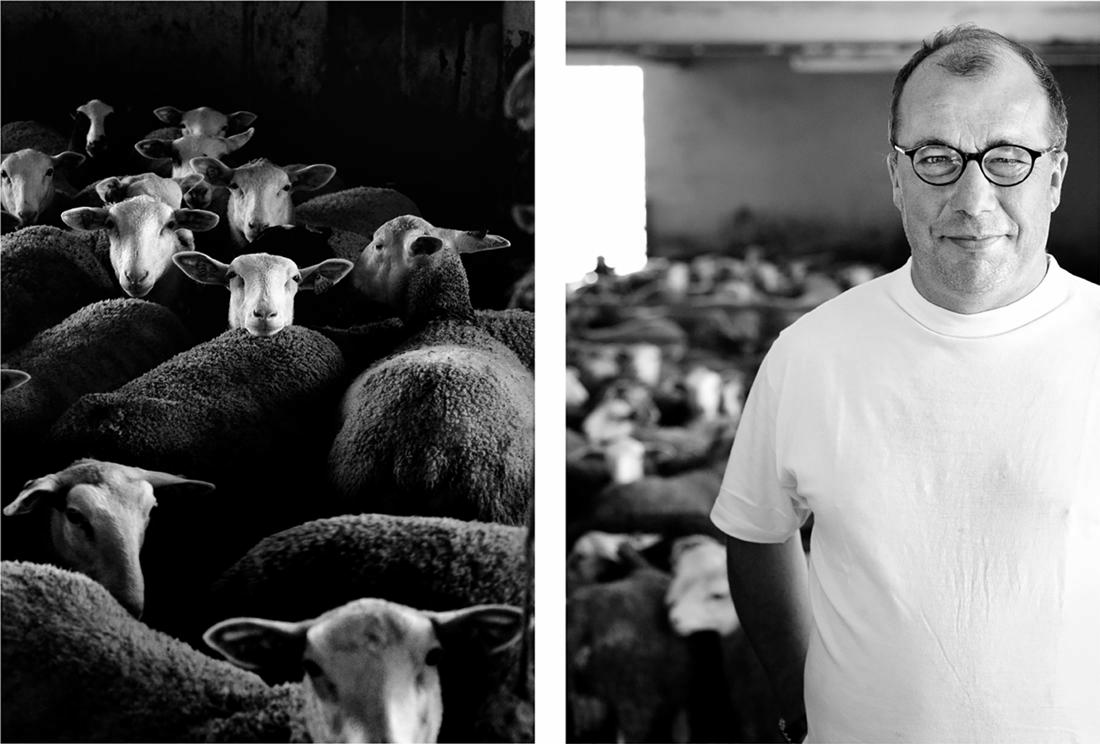 A PHOTOGRAPHIC WORK PERFORMED BY NICOLAS SCHIMP, WHO VISITED LOCAL FOOD PURVEYORS AND CAPTURED THEM IN A SERIES OF PORTRAITS, IS EXHIBITED AS AN ARTWORK AT THE SHOP'S ENTRANCE.
As such we neutralized the counter bases with the main intent to make the products stand out.