SANDRINA FASOLI
For this project a flagship store was created for designer label Sandrina Fasoli.
A clear lay-out was developed consisting of a display area, a counter and fitting rooms. We based our interior design on the stylized simplicity design signature of the brand: a gesture, a brushstroke, an organic element that dances in space and allows the colors and the materials to be freely delineated, creating an always changing store image.
branding / retail

TIMELINE: 2013
LOCATION: Brussels, Belgium
CATEGORY: Commercial
SIZE: 80m2
PHOTOGRAPHY: Nicolas Schimp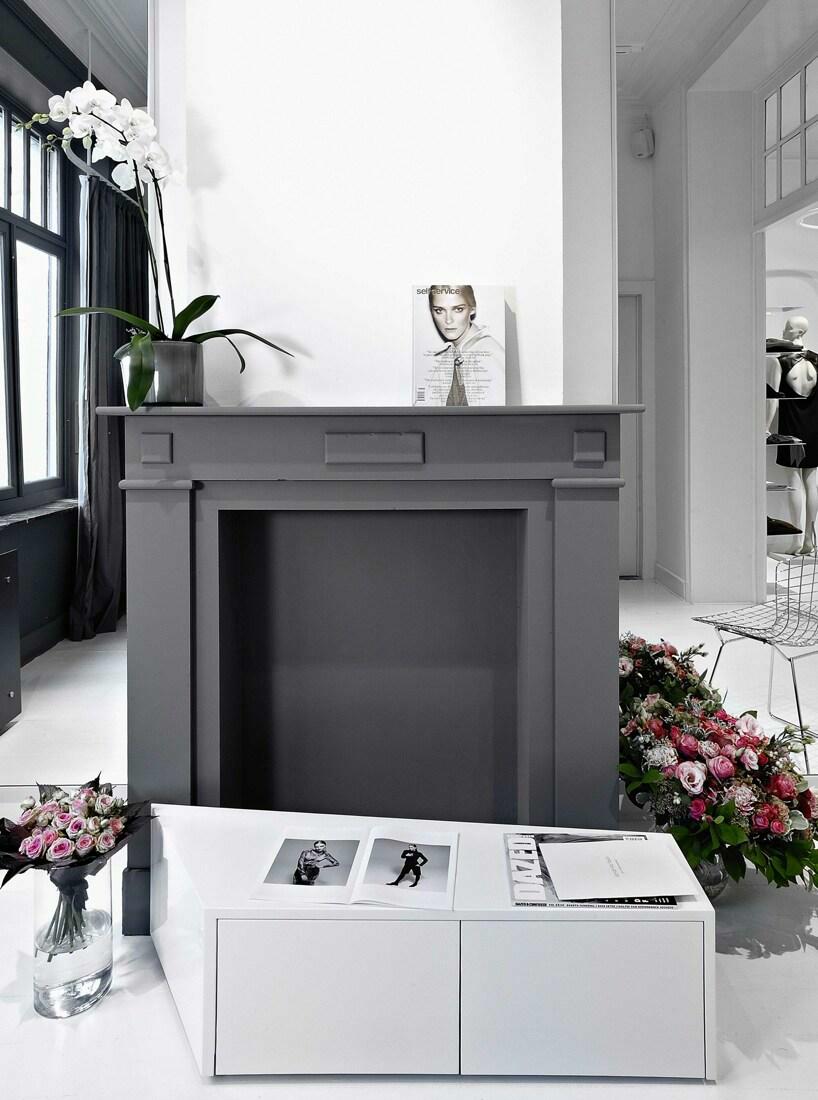 FITTING ROOMS: ROUGH FINISHES AND SOFT MATERIALS TO CREATE A RELAXED FEEL.
"FLYING" SHELVES, WHICH SEEM TO BE MOUNTED WITHOUT THE USE OF ANY FIXTURES.
THE INTERIOR OFFERS A DYNAMIC AESTHETIC, METICULOUSLY PRECISE IN DETAIL AT THE SAME TIME AS EVOKING AN ALLURING CALMNESS; IT IS A SPACE TO UNWIND AND DECOMPRESS.
THE GARMENTS ITSELF DEFINE THE COLOR PALETTE OF THE BOUTIQUE: WARM & COZY IN THE FALL YET FRESH & BRIGHT IN SPRING.
THE FAÇADE IS PAINTED BLACK TO ACCENTUATE THE INTERIOR OF THE STORE. THERE ARE GLIMPSES OF A QUAINT GARDEN IN THE INTERNAL COURTYARD.
We'd love to hear from you.