LIMITED EDITION
The concept of the Limited Edition booth was based on the circular agriculture fields that are tangents to each other.
The carpet are cut in a circular shape with different radius and are positioned the same way as the circular fields creating small islands where several functions can be hosted. The colors of the carpet are following a gradient from dark to warm colors.
branding / retail

TIMELINE: 2010
LOCATION: Various locations
CATEGORY: Exhibition
SIZE: 96 m2
PHOTOS: Nicolas Schimp
THE WALLS OF THE EXHIBITION SPACE ARE BACKLIT WHERE THE BLACK PANELS ARE LASER CUT CREATING GRADIENT PATTERN MADE FROM CIRCULAR SHAPE. THIS GRADIENT IS MAKING A CONSTANT CHANGING SPACE AMBIENT.
THE CEILING IS THE REFLECTION OF THE FLOOR OUTLINED IN BLACK AND WHITE.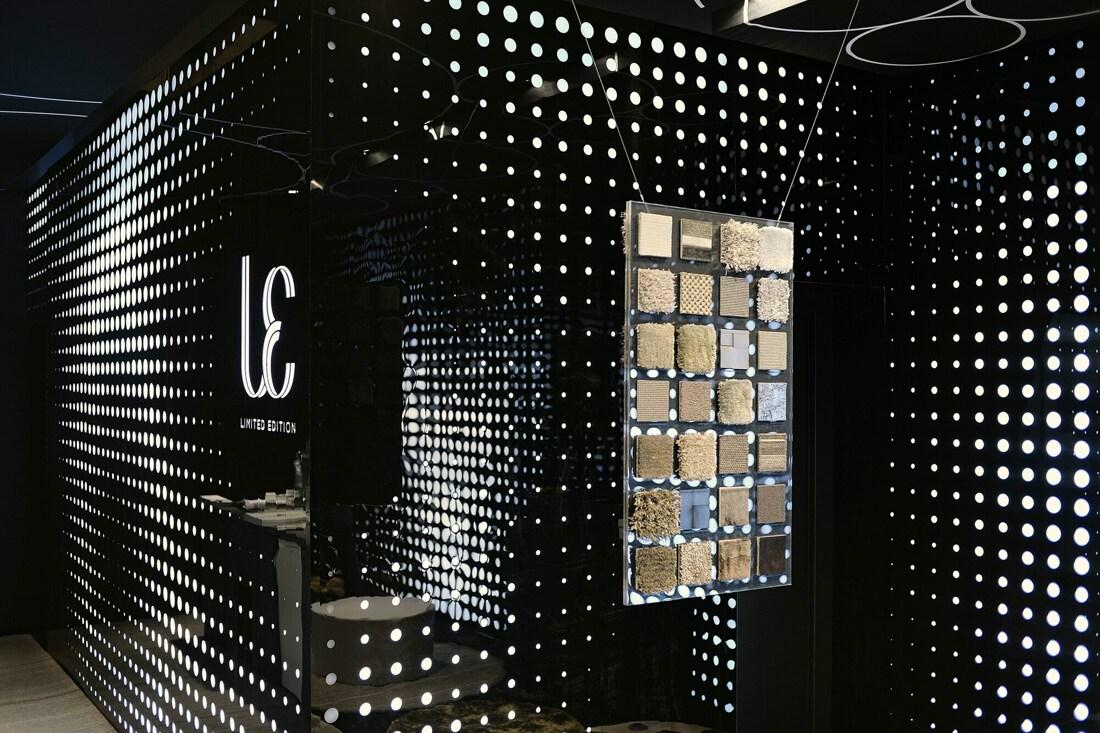 THE SPACE PROPOSE DIFFERENT AREAS; BAR AREA WHERE PEOPLE STAND UP AND CAN DRINK AND SOCIALIZE, LOUNGE AREA WHERE PEOPLE CAN SIT, SAMPLES AREA WHERE THE PRODUCTS CAN BE SEEN AND TOUCHED.